VPN is commonly known as Virtual Private Network, which creates a safe passage to surf on the internet through any of your devices such as smartphones or Personal computer. For any case, if you are browsing the web on your smartphone on public WiFi, then your device might be suspicious of any kind of malware attack.
To protect yourself from these attacks, you must use a VPN and secure your smartphone from these attacks. If you are an android user and in search of the best free VPN android, then this article will fulfill all your needs. We have a list of some of the best VPN available on the internet or official android play store so that you can install and use it easily. To know more read the following article below: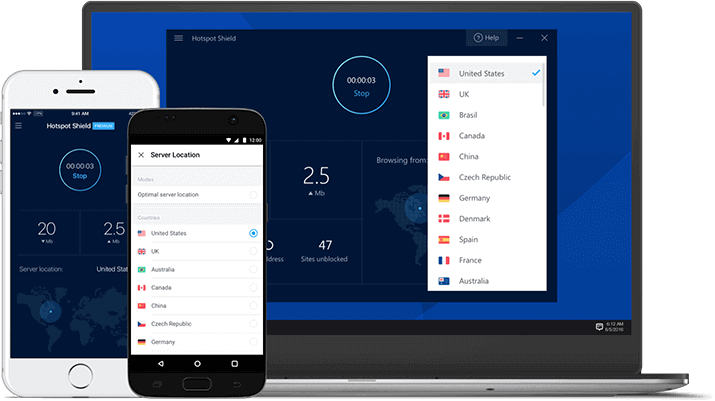 Hotspot Shield is one of the best VPNs you can get in the android platform, which is free to use and can be downloaded from the official store from android and install. This app allows you to switch from 25 different countries if you can pay for the elite version. However, if you are using the free version, you can use these 25 countries, but the app doesn't compromise the availability of the content. You can protect up to 5 other devices with this free plan.
Well, Windsribe is relatively new, but it is also one of the best free VPN androids; with a total bandwidth of 10 GB per month, you can choose from eight different server locations, and you can watch those content that is blocked in your region. As per the company, it promises that this VPN never collects any user's data and allows you to set up a new account and use the services. This VPN has excellent connectivity, which allows users to surf the internet and watch the content without any lag of internet speed.
SurfEasy is one of the most secure VPN services on the internet; this app is provided by Opera and comes by default with its browser. If you are using this browser, then you will be able to switch up to 10000 different servers of 25 different countries. The free version of this app allows users to use it on five different devices with the same logins. The average data limit for this VPN if you are not an opera browser user is 500 MB, and there are no limitations for Opera Browser users.
The above mentioned were the best free VPN android; you can use it on your smartphone. We hope this article has given you enough information related to this topic. Thank You for reading.