Mark Zuckerberg invented Facebook with the intention of connecting people across the world. As the time passed, people started using Facebook as a business marketing tool to reach to their potential customers. Now, Facebook offers a variety of features to promote your business online and the best part about it is that you can find people of all age group active here. To start promoting your business on Facebook, you will have to first create a business page which is not a difficult task to do. You can be the create Facebook business pages of your own.
To create a Facebook business page, you will have to follow the below mentioned steps
Sign Up
Firstly, go to facebook.com/business and then click on the option which says Create a page appearing on the top right corner of the page. Once you are done clicked, you will see several options welcoming you which includes Local Business or Place, Company, Organization or Institution, Brand or product, artist, band or public figure, entertainment, cause or community. Select Local Business, the moment you choose local business if you will then see a box appearing asking for further details such has the name of your business, address and the category. Once you are done filing the required details, click Get Started which means your page is now created.
Add Description
This space gives you the opportunity to tell the audience about your business. But the character limit here is 155 so ensure that you use the space and words wisely.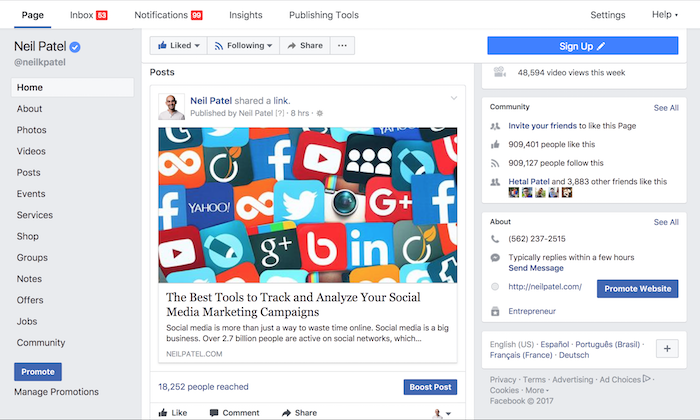 Build Username
Username is more like an offline location of your business which you can use to guide people to visit your page. There's no character limit for username but make sure you don't cross more than 50 characters has it will be difficult to remember as well as to type. Click create username, once you are done click ok to continue.
Upload Pictures
Upload a profile image and cover image for your page which can even resemble to your business. And if you are already having an established offline business, then using the logo of your brand will be the best option has it will easy for people to recognize your brand online.
Edit Page
You are almost done, fill in the about section, set your business location, start posting to invite people to like your page and start engaging with the audience.
Explore Your Page
Your page is active now, you will be coming across certain features which is difficult to understand in the beginning. But not to worry, until and Unless, you don't understand how to operate your business page, Facebook will help you out through prompting the recommendations.
By following these simple steps, you will your own create Facebook business pages. We hope you liked this article and we wish to see you soon again.
Thank you for reading.